2022年9月8日
Rokkosan to Ponder Art and Work
Autumn breezes make for wonderful cool walks as well as spectacular views from Rokkosan. This autumn there are two long term events happening to give one a chance to enjoy and ponder art, work and life. 
Rokko Meets Art 2022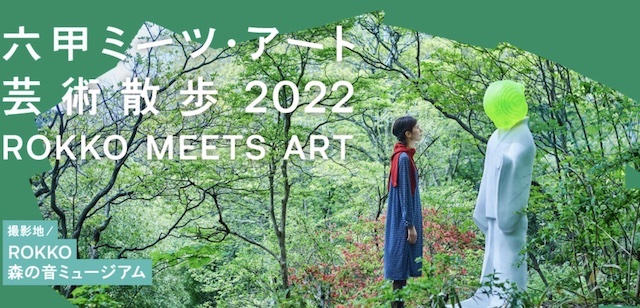 As the leaves change colors the entire mountain becomes one huge art exhibit. That is probably why Rokko Meets Art is so popular and has continued for so many years. This year marks the 13th year of this wonderful event. 
Spread out over 10 fabulous locations, over 40 artists have created truly incredible exhibits to experience, bring wonder and give one ideas about art and what it can be.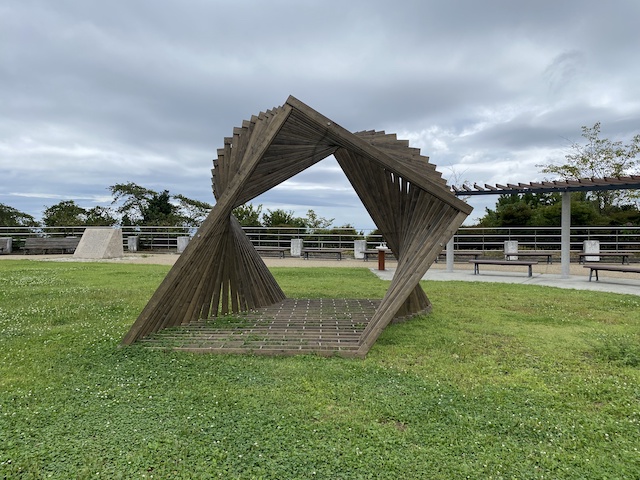 This year Rokko Meets Art will be held from August 27th (Sat), 2022 to November 23rd (Sat), 2022 and is open to the public from 10:00 until 17:00. (Please be aware that final admission time can vary from venue to venue). Some exhibitions are fully open and can be seen outside of these times.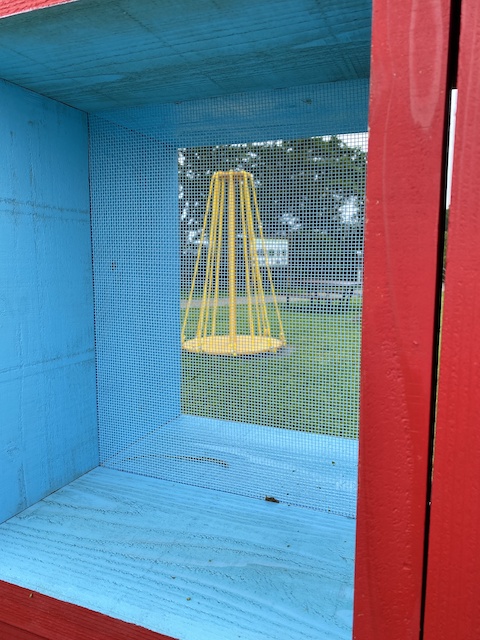 From September 23rd (Fri, Holiday), 2022 until the end of Rokko Meets Art there will be a special "Hikari-no-Mori Night Art Walk" from 17:00 until 20:00. Here one will be able to see wonderful night art and illuminated works as well as enjoy Rokkosan in the evening. See over 2,500 smiling face lights as well! 

Many of the exhibits at Rokko Meets Art can be seen for free by just walking around the mountain, and there are some venues that require admission. Package prices are around ¥2,500 for Adults and ¥1,000 for Children. Passes that include the "Hikari-no-Mori Night Art Walk" are slightly more. One can get a discount by pre purchasing online before heading to the mountain. See the site information below for details. There are separate transportation passes that can be purchased to make travel easier and less expensive. 
For more information please check the following links:
Main Site: https://www.rokkosan.com/art2022/
FaceBook Page: https://www.facebook.com/rokkosan.rokkomeetsart/
Instagram: https://www.instagram.com/rokkomeetsart/
NL/Rokko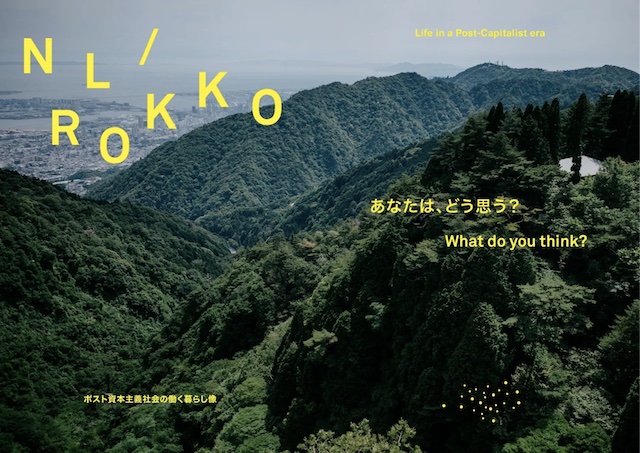 In collaboration with the Kingdom of the Netherlands, NL Local is a project that will be applying methodologies inspired by innovative Dutch approaches to take on social problems in three localities in Japan. 
One of the locations chosen is Rokkosan and is being run in cooperation with ROKKONOMAD the shared office space in the woods on Rokkosan. 
From September 1st, 2022 (Thu) until December 25th (Sun) for four months there will be courses set up on Rokkosan with spots that have posts that hold zines created for this project to read and encourage one to think about the future of work. Everything is in both Japanese and in English.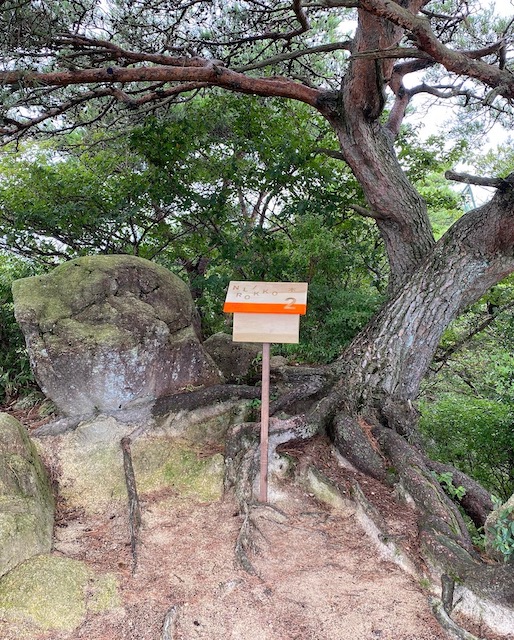 Each month will have a different theme and different zines for reading. For the first month, September, the theme is, "Why Do We Work? Imagining the Future of How We Work." This is sure to be a topic that many people are thinking about, especially over the past few years.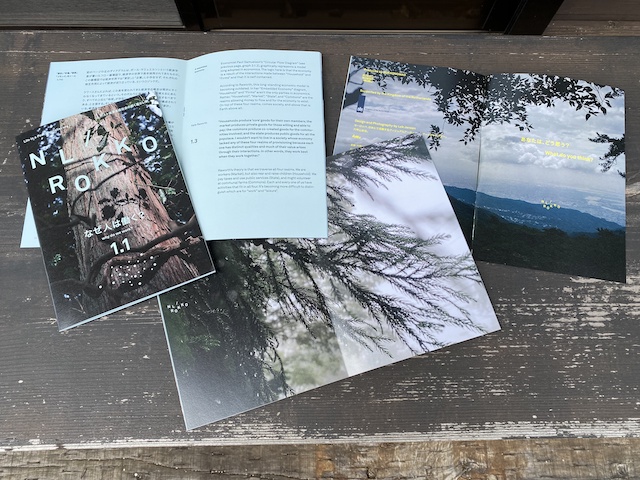 Register online and receive a digital trail map so that you can enjoy hiking and thinking at your own pace. The routes generally take about 3 hours on foot which includes time to rest and read the zines and books made available. 
There are also printed maps available at many locations in Kobe as well as at the Rokko Cable stations and here at the Guide House.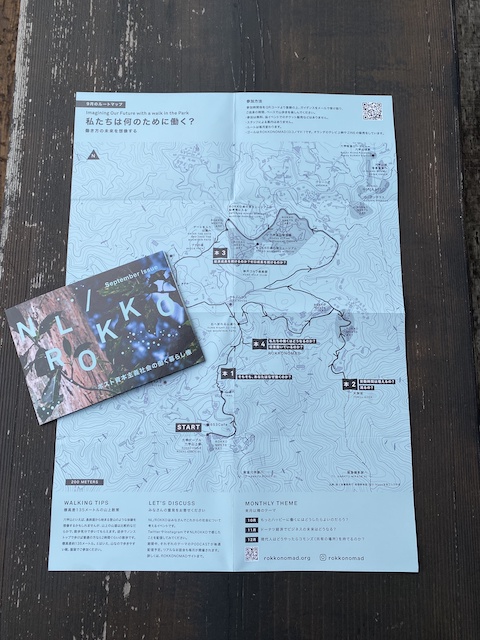 So come up to Rokkosan, walk, read, think and discuss with your friends and others about what it means to "work," and how that integrates with life and the future. 
Information is available at: https://nllocal.net/rokko
Updates also on Instagram at: https://www.instagram.com/rokkonomad/
Autumn on Rokkosan; art, work, life. 
See you on Rokkosan!