2022年7月26日
Cooling off on Rokkosan
As Japan (and many places around the world) head into one of the hottest summers in History, everyone is looking for places to enjoy being cool and have some fun.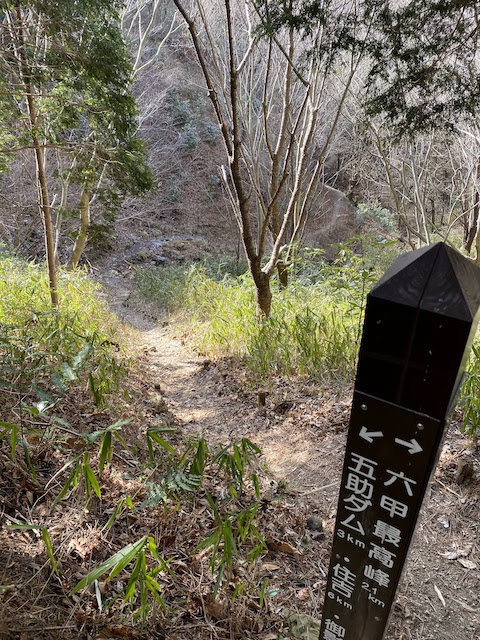 In Kobe, Rokkosan is a great place to do that. Temperatures in general decrease 1 degree Celsius for every 100 meters, so on top of Rokkosan at an average of 800 meters, things tend to be 6 to 10 degrees Celsius than down in the city. That means that even a hot 36c in the city becomes usually less than 30c up on the mountain. 
So even coming up for a hike or picnic will mean cool air breezes and nice clean air to enjoy.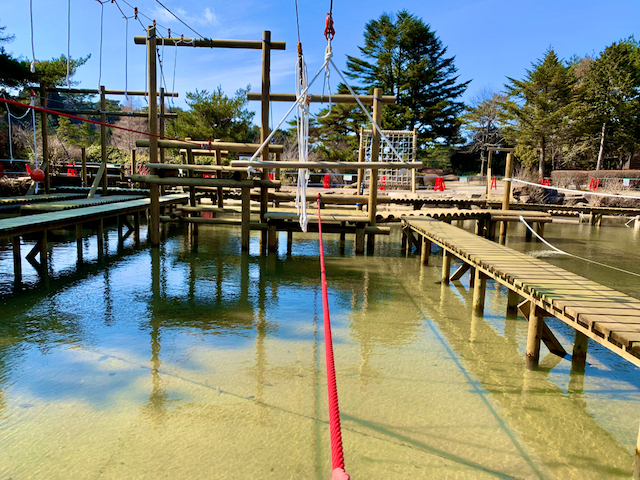 If you want have some fun and get even cooler with family and or friends, why not stop by Greenia and check out the "wonder amembo" area?! Here you will find 30 fun obstacles built over water to get through, and if you miss, then prepare to be cooled down in the same water you are trying to avoid. Information can be found (In Japanese) here. Make sure to wear clothes you are comfortable with in getting soaked and also bring towels and a change of clothes for after.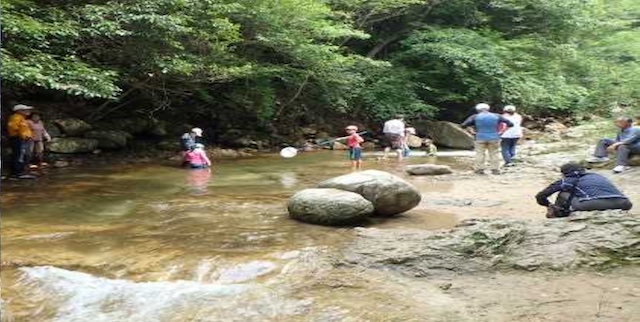 If you enjoy playing in the water, there are a number of hiking routes that take one over or near to rivers that run down from Rokkosan. One great route starts here at the Rokkosan Guide House, takes the Shrine Road down the back side of the mountain to Chaendani (茶園谷) and then over through to the Inohana-daki Falls (猪ノ鼻滝) where one can walk and play in the river and falls. The route is about two and a half hours. Afterwards when you are done, walk towards Higashiyamabashi (東山橋) and then to Arimaguchi Station to catch a train home. It should take less than an hour to get to the station. We have maps and can show you the route if you stop by the Rokkosan Guide House before heading off.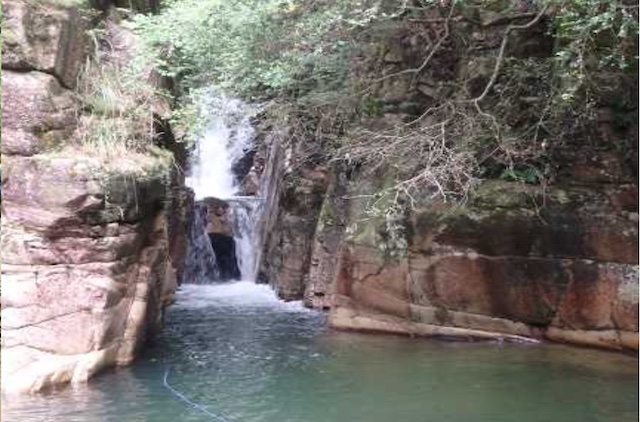 So if you are looking to get away from the heat, come up to Rokkosan for the cool air, play in the rivers or try your luck and skill at the water obstacles. Make sure to dress for the weather and bring liquids to stay hydrated as you enjoy the mountain.
See you on Rokkosan!