2023年9月20日
Rokko Workcation and Rokkosan Wild Animals
Workcation on Rokkosan
It is September and should already be a lot cooler all around Japan, but the hot and humid weather persists. While Rokkosan is an amazing place to get a way to relax, if you are looking for a cooler place and a change of scenery to work, why not come up to Rokkosan? 
Getting away from one's usual workplace can provide stimulation and help generate new ideas that can be used for work or thinking of new projects. Being able to work, take a hike or stroll through nature and then work again is a great way to change things up and put new life into things.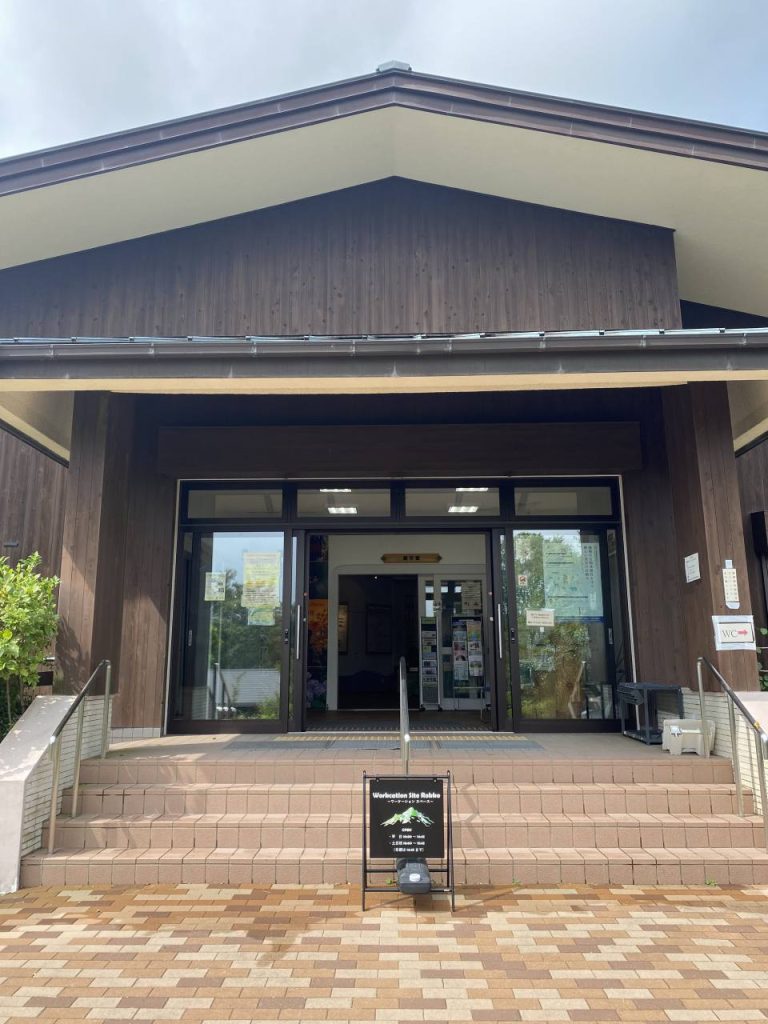 We have previously mentioned ROKKONOMAD, the coworking space that one can actually stay overnight at. If you are on a budget or just are looking for a space for a short amount of time, the Mt. Rokko Visitors Center has set up a workcation space called "Workcation Site Rokko." It is free and is open from 10:00 until 14:45 on weekdays and 10:00 until 15:45 on weekends (this is also only until 14:45 in the winter).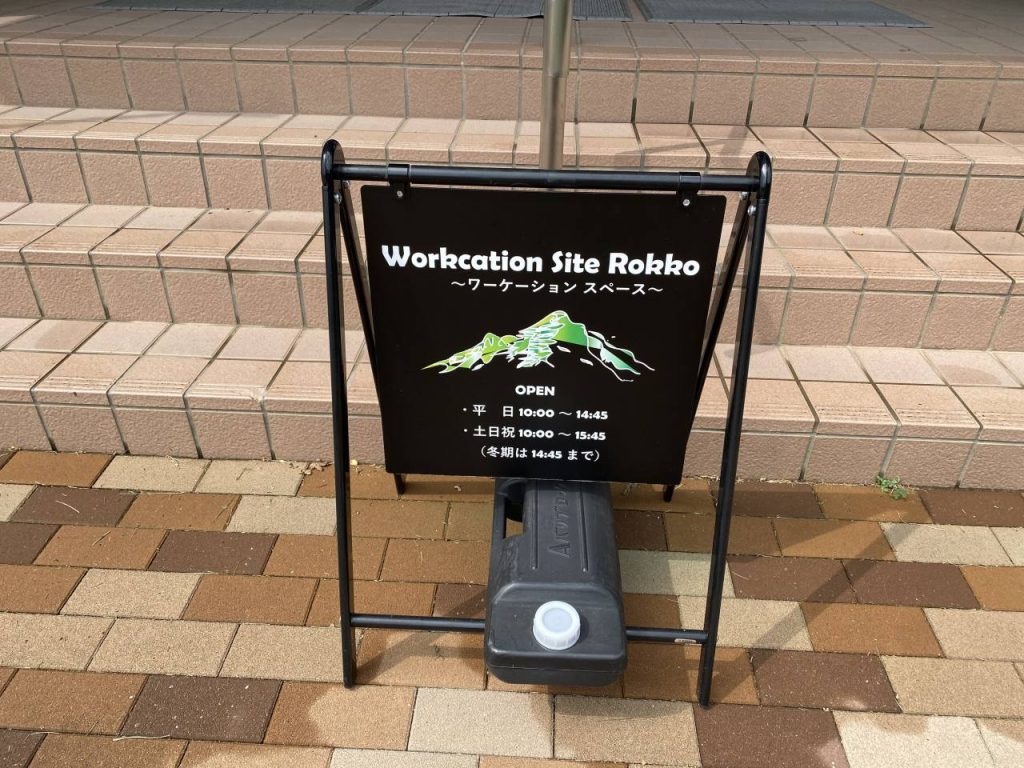 There is free internet and power outlets as well as a fantastic view out over Osaka bay that includes looks of greenery as well. With the Rokko Circus Base cafe that recently opened just a few minutes away from the Visitors center one can work, walk, eat and work some more all in the beautiful natural environment of Rokkosan.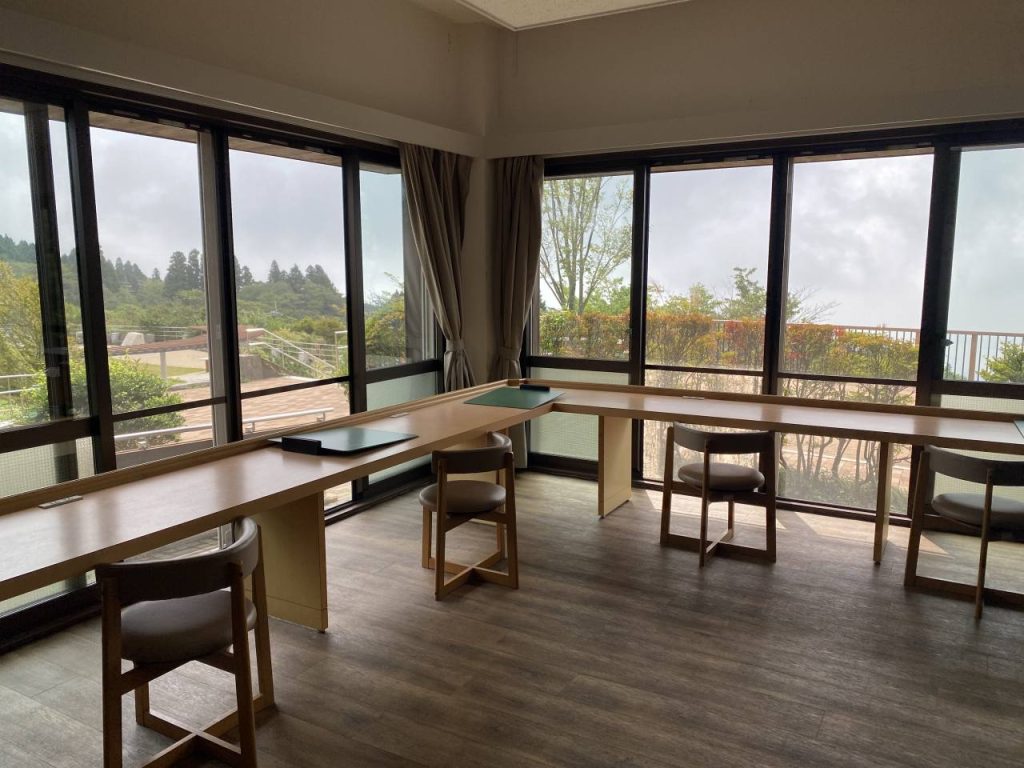 Rokkosan Wild Animals
Speaking of the beautiful natural environment, the mountain is also teaming with wildlife. With the season heading into autumn the skies are filled with dragonflies and butterflies and one can see many lizards catching some rays on the warm rocks and paved areas. 
There are also foxes, badgers, rabbits, raccoons and of course lots of wild boar (Inoshishi in Japanese) and many more animals. Generally one only sees these in the early morning or early evening. One must be especially careful with the wild boar since they do sometimes attack, biting and slashing with their fangs. You will see many signs posted about them. If you see a mother with young babies it is best to keep a safe distance since they can be very protective.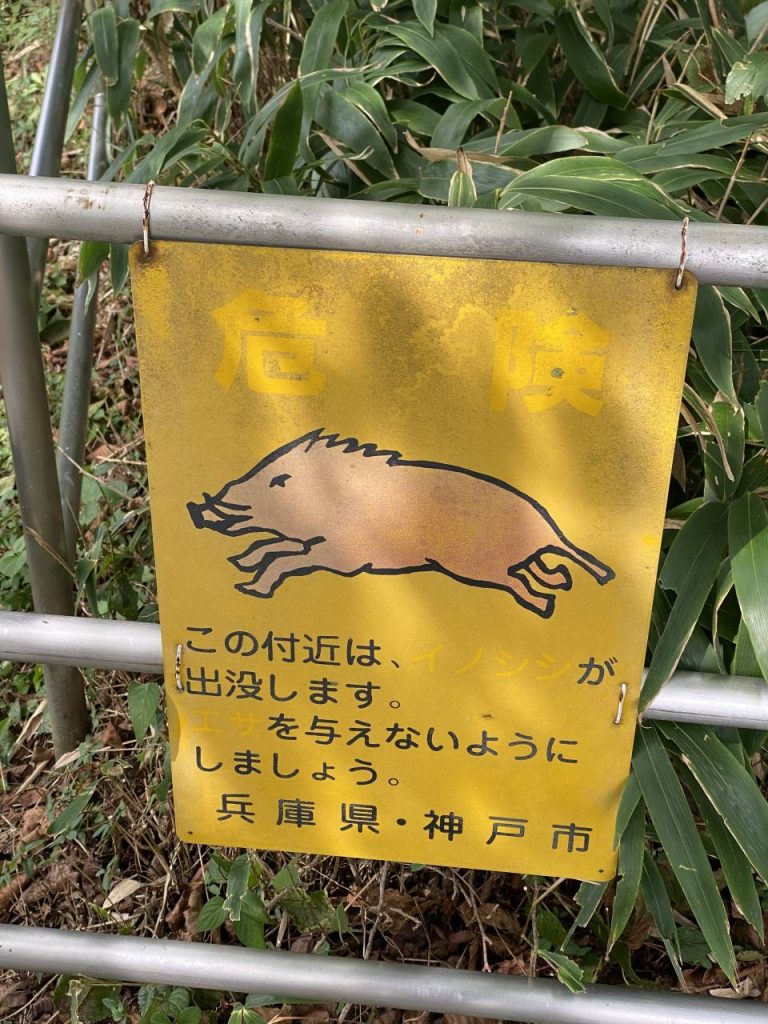 Both the Visitors Center and Guide House have stuffed displays of the various birds and animals that can be found on for those that want to get a closer look of them.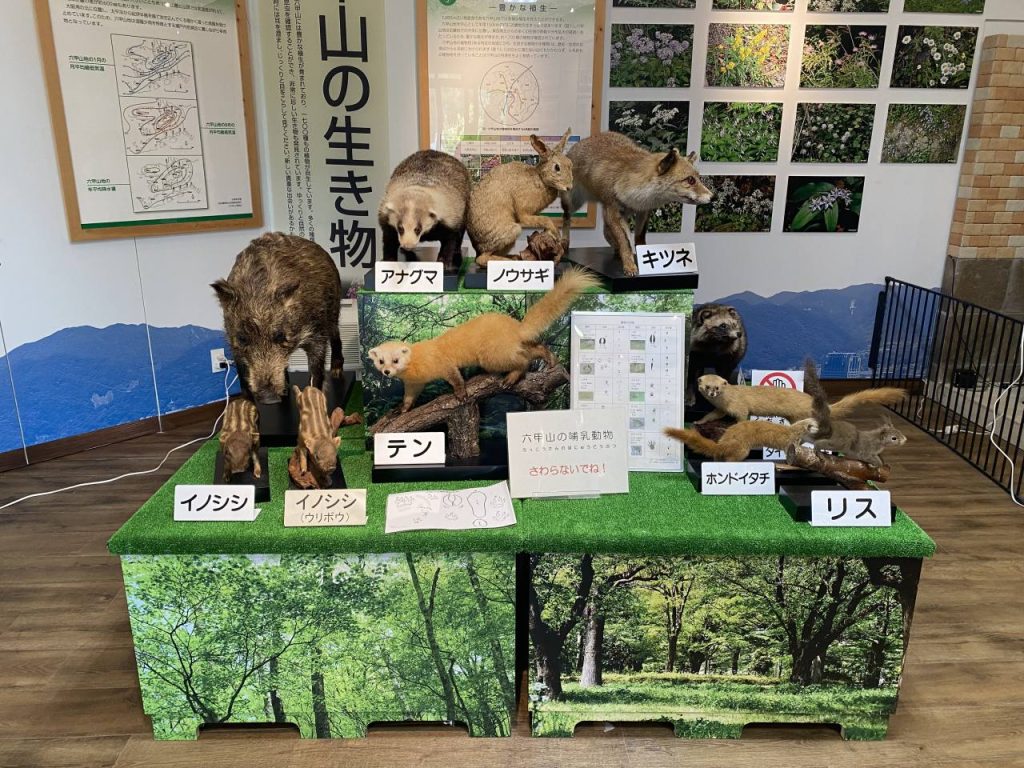 For relaxing and recharging or working and recharging, Rokkosan is a perfect place to visit. 
See you on Rokkosan!