2023年8月23日
Rokko Meets Art Walk 2023 beyond & NL Rokko!
Rokko Meets Art Walk 2023 beyond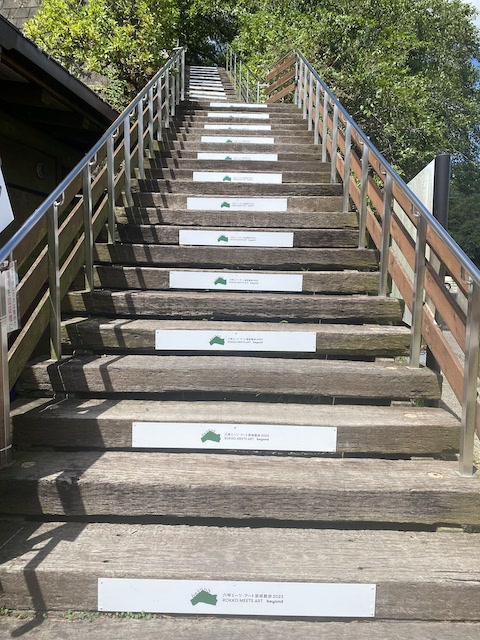 Summer is coming to a close, while it is still quite hot, there are already some cooling breezes blowing on Rokkosan. As was mentioned in our last post, the 2023 Rokko Meets Art is set to start this month. 
As many might know from our previous posts over the years, Rokko Meets Art is a contemporary art festival held every autumn on Rokkosan. Since 2010, more than 470 artists have participated in this wonderful mountain wide festival. This year, for the 14th edition of the festival, it is being reborn as the "Rokko Meets Art Walk 2023 beyond."
The theme "beyond" is the hope that the festival is able to focus on the works of artists who attempt to connect and coexist with society through the presentation and reinterpretation of new values, without being bound by existing values, and what lies beyond them.
This year the festival will run from August 26 (Saturday) until November 23 (Thursday, holiday), 2023. Generally it will be open from 10:00 until 17:00 but there are some installations that can be viewed earlier and later than this. There are numerous pieces that can be seen for free as one walks around the mountain, and depending on which of the many venues one wishes to see, there are various "passport" tickets that can be purchased. There are also separate transportation passes that can be purchased to make travel easier and less expensive.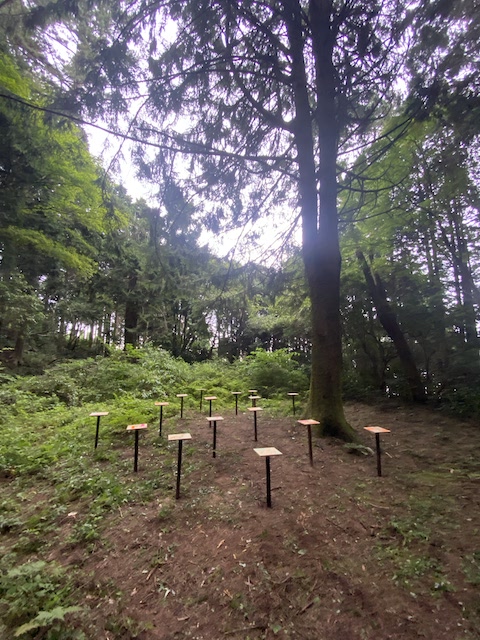 There are four new initiatives for the 2023 festival. First they have expanded the number of invited artists to include those from other countries. Next they have established a base area so that some works of art can be seen even after this festival has ended. The third initiative is the creation of trail routes so that visitors can enjoy the artworks on foot more than ever before. Last, they are creating more opportunities for children to experience art through workshops and other participatory artworks.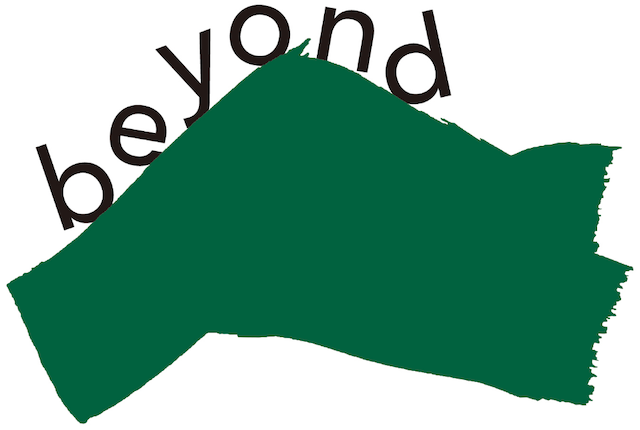 The logo mark was designed by artist Ayaka Sanuki, with the word "beyond" climbing up and down the mountain motif. The many patterns of the logo mark express the various images people have of Rokkosan and the attitude of the festival as a place where many artists gather, transcending regions and nationalities, and where diverse expressions and visitors can come together.
It is the hope that the main visual, which expresses the theme of the festival, "What lies beyond expression," by expanding it to the framework of the city, will be a fresh image for both those who are familiar with Kobe and Rokkosan as well as to those who are not.
So bring the whole family up to Rokkosan this Autumn, enjoy the cool breezes, the views and of course all of the amazing and wonderful artwork. 
For more information please check the following links:
Main Site: https://www.rokkomeetsart.jp/
FaceBook Page: https://www.facebook.com/rokkosan.rokkomeetsart/
Instagram: https://www.instagram.com/rokkomeetsart/
NL Rokko Growth
Last year in collaboration with the Kingdom of the Netherlands, the NL Rokko project was run for four months and applied methodologies inspired by innovative Dutch approaches to take on social problems in Japan. People hiked and read books and zines that were produced to inspire them to think about work, the economy and more. 
This year NL Rokko is teaming up with Rokko Meets Art and will also host some installations from August 26 (Saturday) until November 23 (Thursday, holiday), 2023.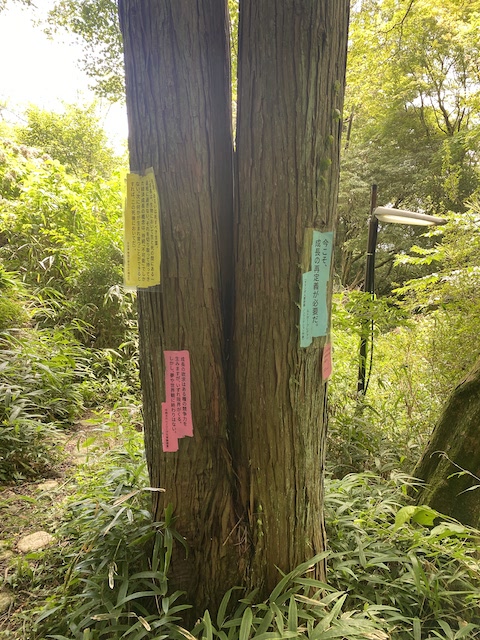 The theme this year is "Reconsidering Growth."
There are quotes that one can read to think about what growth means to you. What kind of growth should be aimed for, what is good growth and bad growth and how about the de-growth theory of the economy. 
There will also be an installation where one can write thoughts and post them for others to see, so the art project itself will continue to grow over the period of the festival. 
So come up to Rokkosan, walk, read, think and add to the discussion about growth as you grow your experiences together with others. 
Information is available at: https://nllocal.net/rokko
Updates also on Instagram at: https://www.instagram.com/rokkonomad/