2018年11月15日
Beautiful Autumn Night Views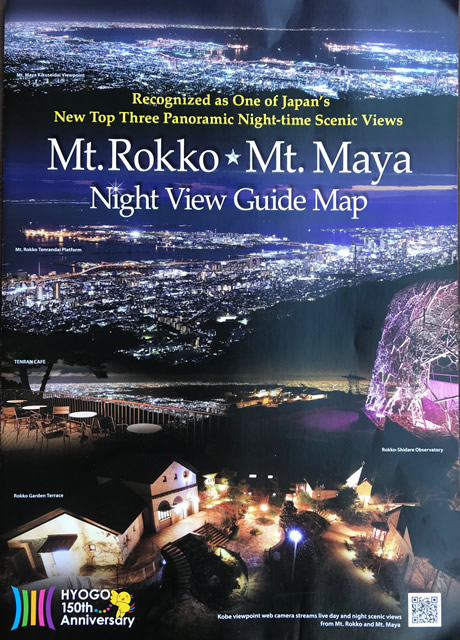 Beautiful Autumn Night Views
The crisp beautiful Autumn air also brings spectacular autumn views. The night views from Rokkosan and Mayasan are also especially clear and beautiful during this time of year.
The Rokko Maya Tourism Promotion Council has produced a "Mt. Rokko ☆ Mt. Maya Night View Guide Map" that details the many wonderful places that these incredible night views can be seen from. This pamphlet can be picked up at the Cable stations as well as here at the Mt. Rokko Guide House.
These include:
– Niji no Eki Station: Elevation approximately 451m
– Mt. Maya Kikuseidai Viewpoint: Elevation approximately 690m
– Hotel de Maya: Elevation approximately 700m
– Mt. Maya Tenjo-ji Temple: Elevation approximately 715m
– Mt. Rokko Tenran Observatory: Elevation approximately 737m
– Rokko Garden Terrace: Elevation approximately 880m
– Rokko-Shidare Observatory: Elevation approximately 888m
So come up to to Rokkosan in the evening, and weather permitting, you can enjoy a fantastic Night View.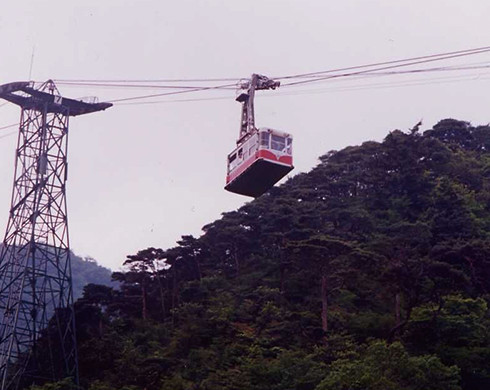 Rokkosan Historical Transportation Information
For coming up for the views the two main ways to get here are the Rokko Cable Car and the Maya Viewline. From the back side, coming from Arima, there is the Rokko-Arima Ropeway.
For those interested in a bit of history about the two, these are two very nice sites with historical information in English:
Maya Viewline History: https://koberope.jp/en/maya/ayumi
Rokko-Arima Ropeway: https://koberope.jp/en/rokko/ayumi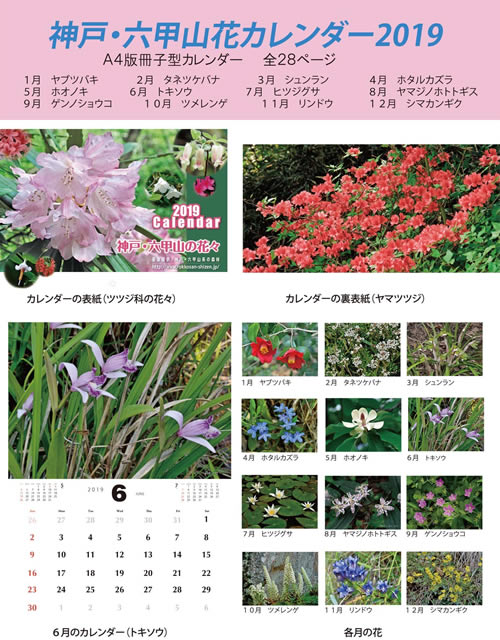 The 2019 Kobe-Rokkosan Flowers Calendar is Here!
Looking for a nice gift from Rokkosan, or a beautiful and useful item to remember your visit. Mountain specialist and photographer Takayuki Shimizu (Japanese Home Page: http://www.rokkosan-shizen.jp/) every year creates a lovely calendar that captures the seasons and months of Rokkosan through a lovely calendar.
The New 2019 "Kobe-Rokkosan Flowers" Calendar is now on sale and available at Naito Shoten (Closed Wednesdays), a mountain store right near the Guide House. The price is 300 yen which is an incredible price for this wonderfully printed calendar filled with flowers and information (in Japanese) about them.
He only prints 1000 of them so be sure to get your copy before they are all gone!