2021年9月10日
Rokko Meets Art 2021
Rokko Meets Art 2021
Rokkosan is great for experiencing all four seasons and Autumn is one of the best times to be on the mountain. Sunshine, cool breezes and the color of the leaves as the season changes is truly fantastic to experience.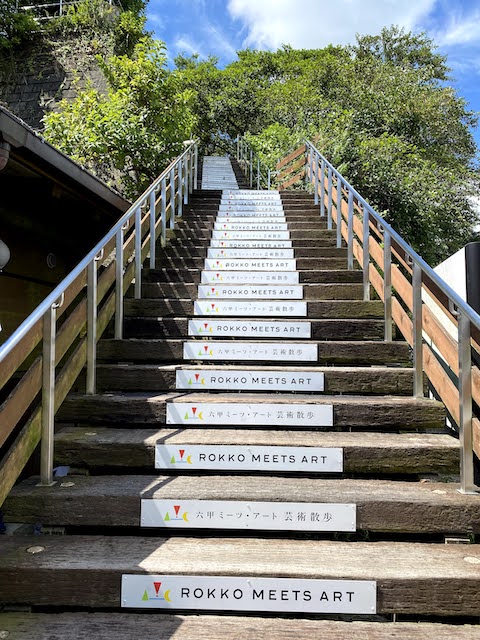 Rokkosan in autumn also heralds in the mountain-wide Rokko Meets Art Festival. This year it reaches the magical and mystical 12th year. 
Over 30 artists have created amazing exhibits that can be experienced at 12 locations on the mountain.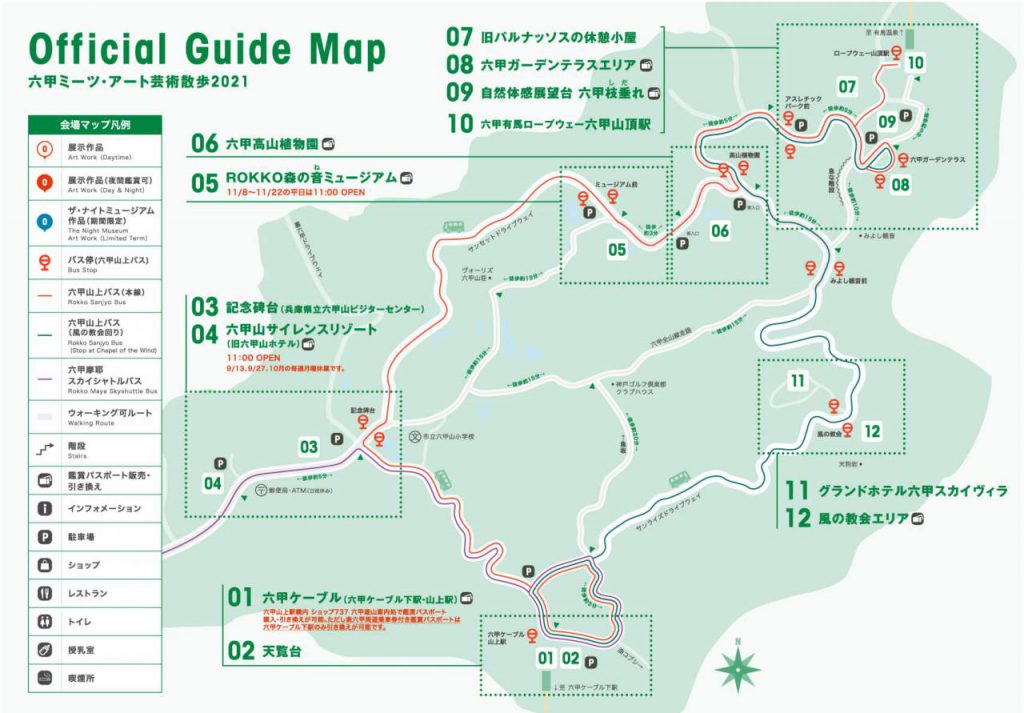 Two of the artists with installations at the Mt.Rokko Visitor Center were finishing their set-ups today, so were able to talk with them a bit about their creations.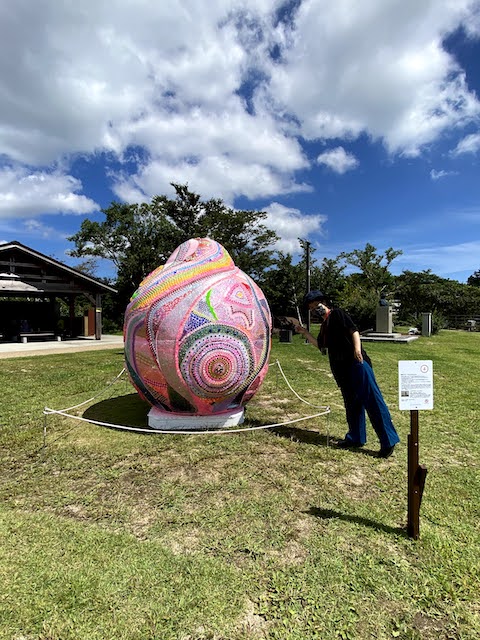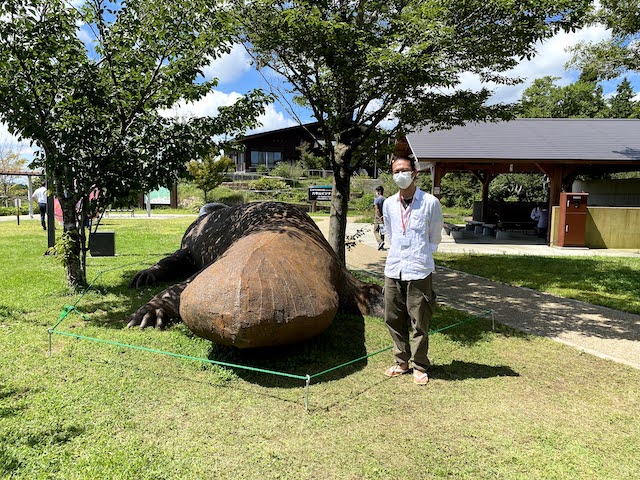 This year it will be held from September 11th (Sat), 2021 to November 23rd (Thur, Holiday) 2021 and is open to the public from 10:00 until 17:00. (Please be aware that final admission time can vary from venue to venue).
Though many of the exhibits can be seen for free with just walking around the mountain there are some venues that require admission. Prices are around ¥2,300 for Adults and ¥900 for Children and there are Passports available that include transportation as well as access to the different venues. 
Rokkosan, Autumn and Art, a perfect combination for this season.
For more information please check the following links:
Main Site: https://www.rokkosan.com/art2021/
FaceBook Page: https://www.facebook.com/rokkosan.rokkomeetsart/
Instagram: https://www.instagram.com/rokkomeetsart/