2019年7月25日
2019 Summer Events
Summer is Coming!
The rainy season is almost over and that means beautiful hot sunny days of summer! Many people visit Japan during the summer season, and Rokkosan is a great place to come to get relief from the heat! It is said that temperatures drop 1c for every 100m. So the Rokkosan area which ranges from 700m to 931m means around 7c to 10c degrees cooler then down in the city.
There are also so many wonderful things to do for the whole family. Places to play, eat, relax, learn and just enjoy the mountain and the natural surrounding.. Each season brings many wonderful seasonal events and as we ramp into summer, here are some of the fun things one can do on Rokkosan!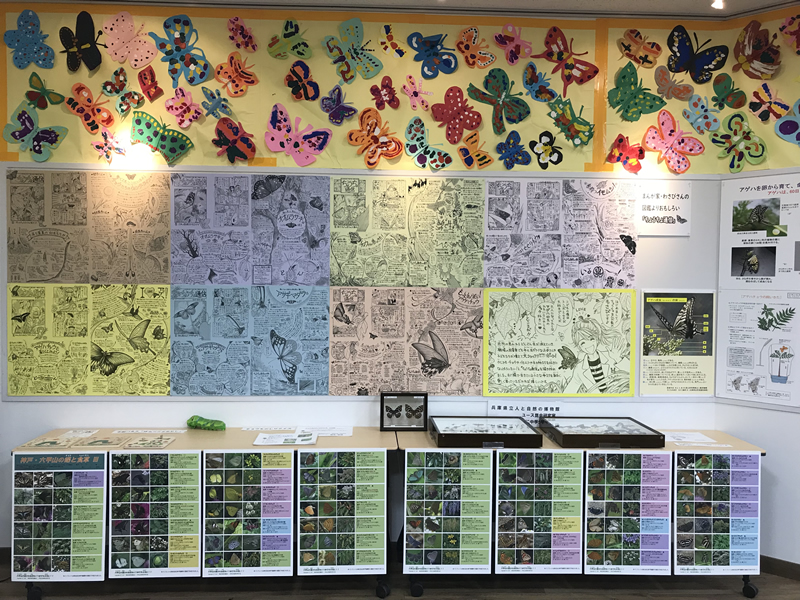 The Butterflies of Rokkosan
From July 13th to August 25th at the Mt.Rokko Visitor Center a fantastic display of information and beautiful butterflies of Rokkosan can be seen. There are over 80 species of butterfly on Rokkosan and they can be seen at this display, along with anime that use butterflies and other butterfly inspired works. Open from 9:30 to 16:00 each day.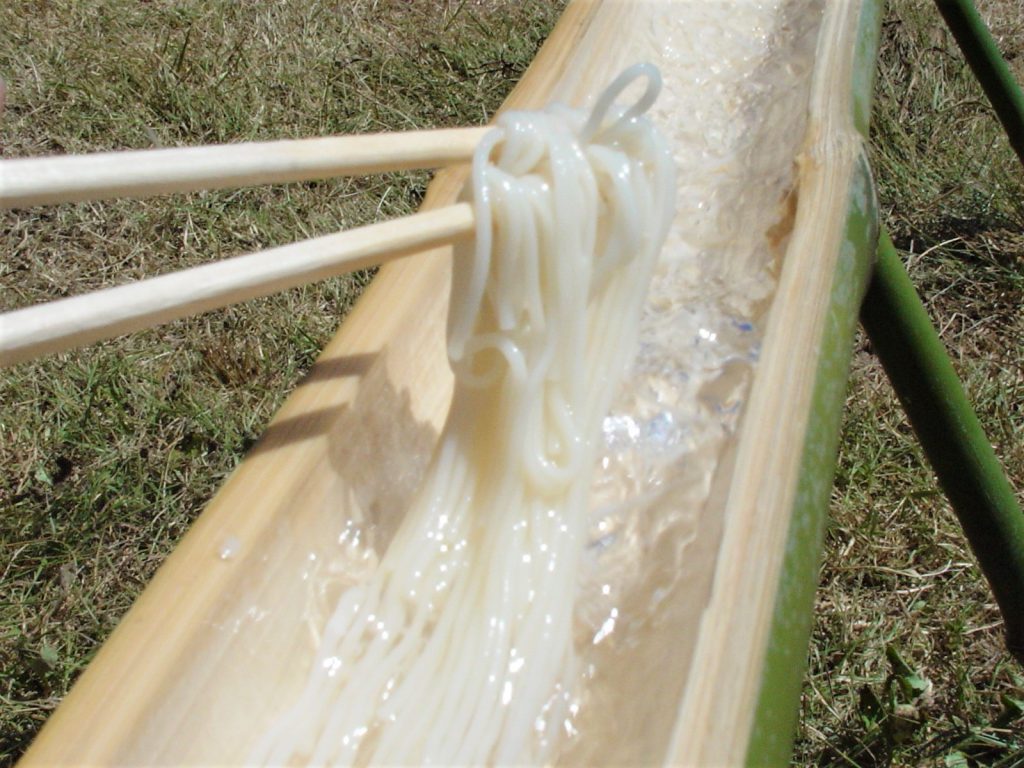 Traditional Japanese Nagashi Somen
One very traditional summer Japanese food is "Nagashi Somen" where chilled noodles slide down cut bamboo shoots and people grab them with chopsticks to eat. A fun and challenging eating experience for the entire family! Stop by the Rokkosan Country House and enjoy!
Dates: Weekdays from July 22nd to August 30th (closed August 13th to 16th)
Times: 10:30 to 12:00 and 13:30 to 15:00
Cost: 300 yen
Details (Japanese Only)
Reservations Required (Japanese Only)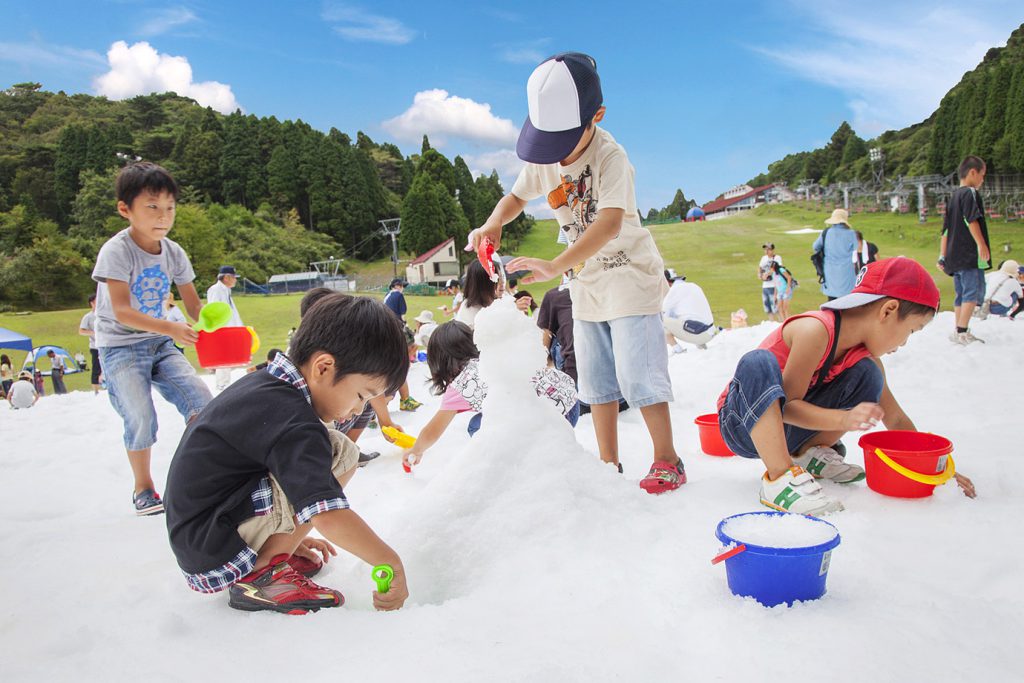 Rokkosan Country House Summer Snow Festival!
Come up to Rokkosan and play in 100 tons of Snow! The perfect way to cool down during the hot summer days. Try you hand at the exiting "snow treasure hunt!" From July 14th to September 8th at the Rokkosan Country House.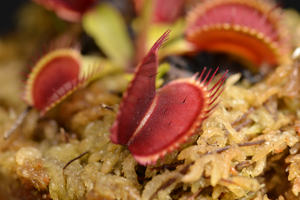 The Secrets of Plants that Eat Bugs!
From July 13th to September 1st, stop by the Rokko Alpine Botanical Garden and learn all about the many fascinating plants that are actually eat insects! Many interesting events also planned!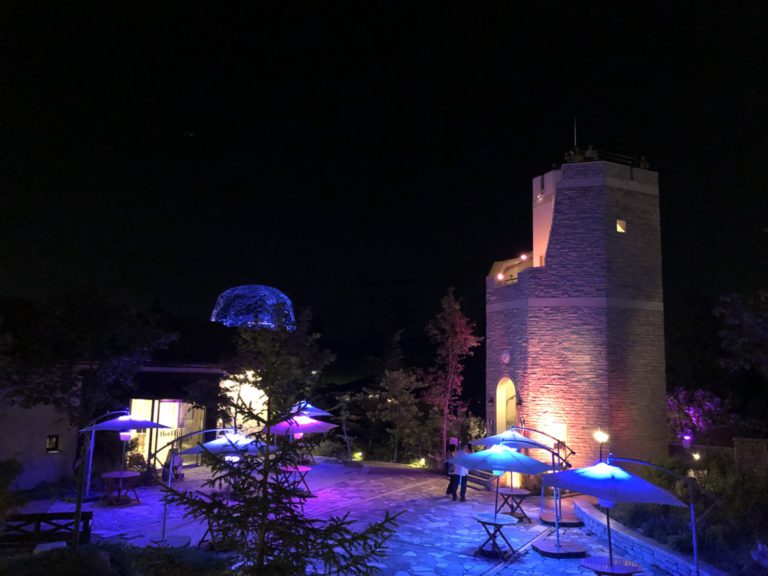 Summer Lighting Night Cafe
On special evenings from August 10th to September 1st there will be wonderful and color special lighting around the Garden Terrace area at night. Special lighted food and drinks along with craft beers will also be available for you to enjoy as you experience the lights and look out over the 10 Million Dollar view from Rokkosan. Fun and enjoyment for the entire family. Lights will be on from 19:00 until 21:00 with the last order for food and drink at 20:30.
Light up evenings will be: August 10th (Sat) to August 15th (Thur), then the 17th (Sat), 18th (Sun), 24th (Sat), 25th (Sun), 31st(Sat) and September 1st(Sun).