2019年9月5日
Rokko Meets Art 2019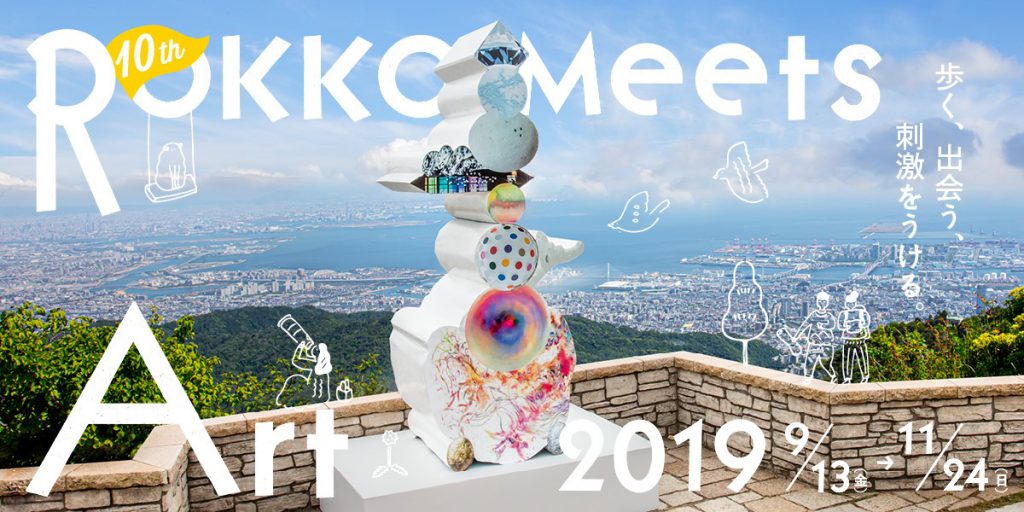 With the Autumn breezes starting to blow on Rokkosan, the days are getting a bit shorter. The leaves start to change, morning and evening walks are cooler and the afternoons often bring crisp blue skies and wonderful clear views. All of the seasons on Rokkosan are distinct and have their own ambiance, an many say that Autumn is one of the best.
Autumn in Japan not only means cool breezes and clear skies, there are many wonderful autumn delicacies as well. Also every year on Rokkosan is the annual Rokko Meets Art Festival.
See the funky and wonderful video below of "Rokko Meets Art 2018!"
This year, Rokko Meets Art 2019 will be in its the 10th year! The theme for this year is "The charm of a New Rokkosan," blending art with Rokkosan to make unique and wonderful collaborations.
The installations vary from small to gigantic, and will be able to be found all around Rokkosan. Some are outside and some inside and many artistic styles from 42 artist will be on display. It will be held from September 13th (Fri) to November 24th (Sun) and open from 10:00 to 17:00 (Please be careful, final admission time can vary from venue to venue).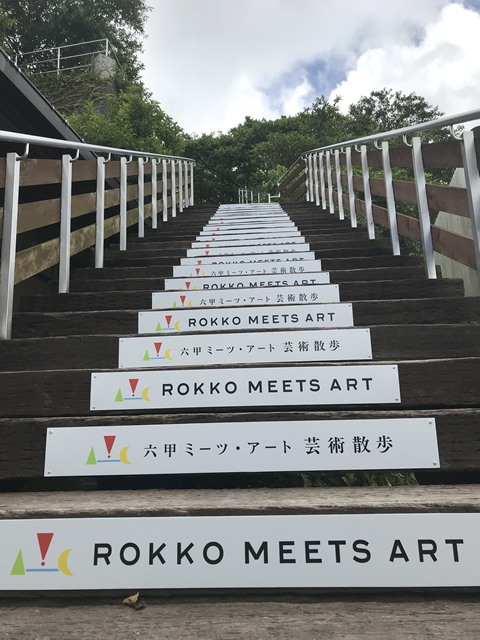 Many of the installations are free of charge, but for some a admission price will be needed for the venue. Again this year there will be a Special Bargain ticket on sale for ¥2,200 for adults (middle school and up), and ¥1,100 for children 4yo to elementary school.
Tickets can be purchased at the entrance to the various venues, as well as at "Little Horti" (in the Rokko Garden Terrace) and "Shop 737 Rokko Yuzan Annai Dokoro" (in the Rokko Cable Car Rokko Sanjo Sta.).
So visit Rokkosan this Autumn, enjoy the wonderful season and experience art in a whole new way. See you on Rokkosan!
For more information please check the following links:
English/Chinese/Korean: https://www.rokkosan.com/art2019/la/
FaceBook Page: https://www.facebook.com/rokkosan.rokkomeetsart/
Instagram: https://www.instagram.com/rokkomeetsart/