2019年10月10日
Rokkosan Wildlife
When one is day hiking on Rokkosan, enjoying the mountain air, colors of the seasons and the sounds and smells of nature, one can almost forget that the mountain is also teaming with lots of wildlife.
As one looks at the different plants, trees and flowers (and every season is so different!) one often notices the many insects, colorful butterflies, zipping dragonflies and many different bees, moving among the flowers, collecting pollen and pollenating as they go. The many different animals that live on the mountain are almost invisible. Sometimes one might see some tracks in the mud or dirt, or an area dug up by wild boar that had been searching for their dinner, but the actual animals are rarely seen during the day.
In the early morning though and as dusk comes on though, one can often catch the bushy tail of a fox running by, or a family of wild boar with young in scampering to keep up out foraging.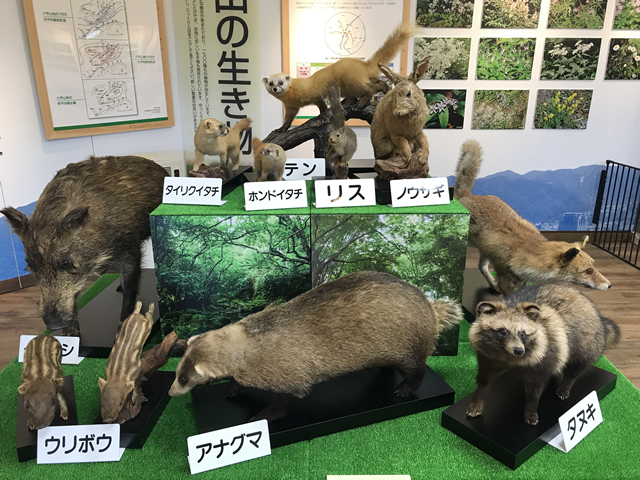 The Rokkosan Visitor Center has just redone a wonderful display that they have that shows the many types of animals that do live, often hidden away, on Rokkosan. In this display, one can see, samples of wild boar, baby wild boar, badger, raccoon, fox, Japanese marten, Japanese weasel, Siberian weasel,squirrel and wild rabbit.
It is very rare to be able to get up this close and really look at the animals, study the patterns in their fur coats and compare the differences among them.
At the Rokkosan Guide House there is also a smaller display of some of the animals as well a display of the various feathers of birds that can be seen in the skies and running around Rokkosan. We also have a brochure (in Japanese only) that lists the various butterflies and the flowers that they like that can be seen on the mountain.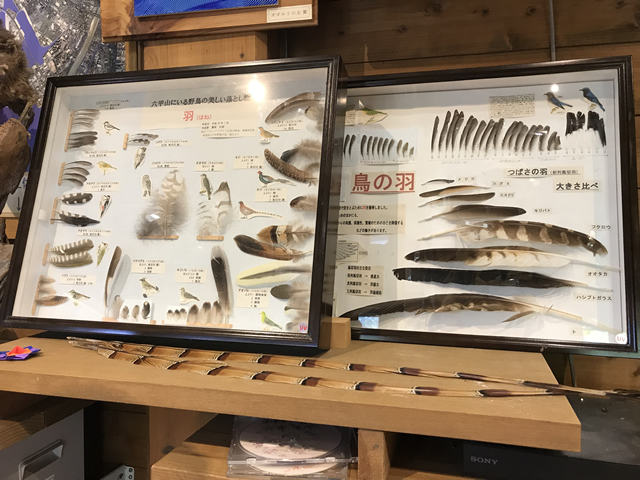 So next time you visit Rokkosan, be sure to stop by The Rokkosan Visitor Center and the Rokkosan Guide House to find out more about the wonderful wildlife of Rokkosan.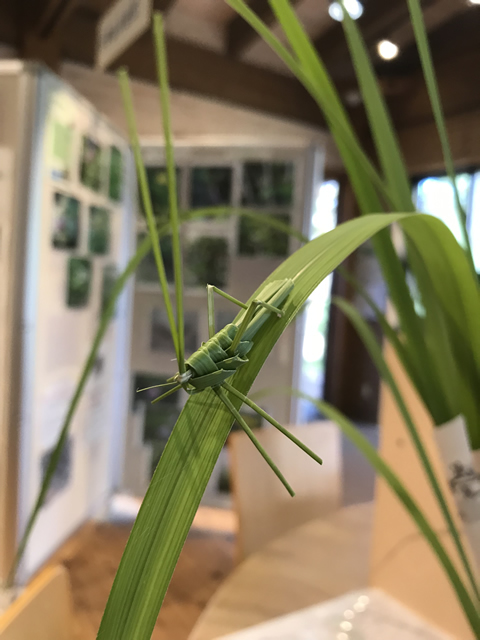 See you on Rokkosan!