2021年12月15日
2021 Year End & 2022 New Years on Rokkosan
We draw to a close of 2021 and prepare for 2022. Each year always has so many changes and recently it seems even more so. 
There are several events planned on Rokkosan for the Year End/Year Beginning. So if you are still thinking about how to spend the last day of the year or the first one of the next, here are some events on Rokkosan for you to think about.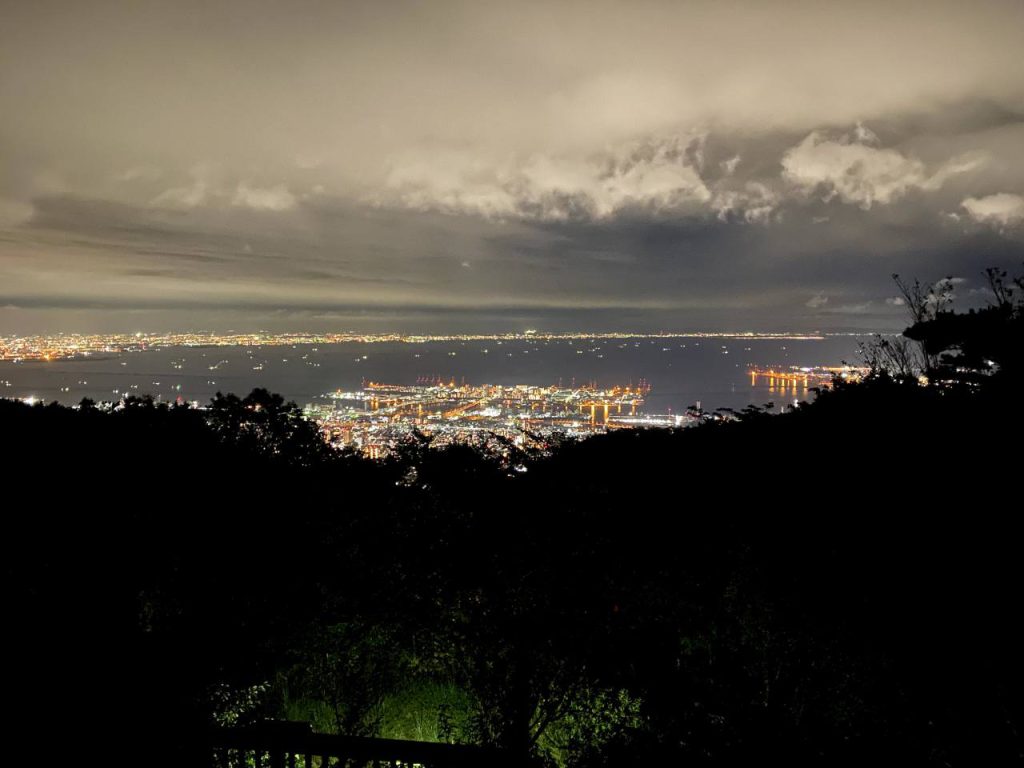 For those that want to see the final night lights, the Rokko Garden Terrace will have special (Take Out Only) food and drink service from 22:00 on December 31st, 2021 until 9:00 on January 1st, 2022. Parking will also be available there for a special ¥2,000 rate. Come up and enjoy the spectacular night views one last time in 2021!
For those still there in the morning, or wanting to drive up early, the Rokko Shidare will be open from 5:30am until 8:30am on January 1st, 2022. Admission for Adults (middle school and older) is ¥310 and for age 4 to elementary school ¥210. It is a beautiful place to watch the sun rise on a New Year.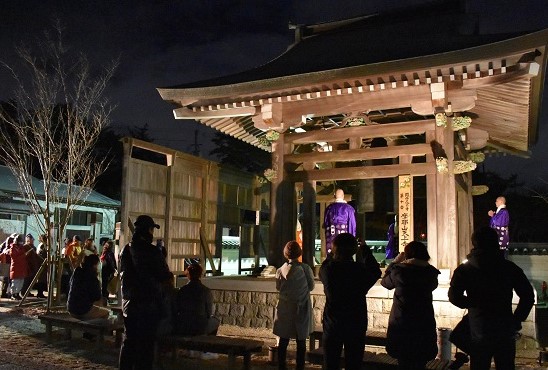 For those looking to ring out 2021, Maya Tenjoji, a temple on Rokkosan will be allowing people to ring the temple bell as well as be open for late night prayers. The final ringing will start from 23:00 and then from 24:00 they will start ringing in 2022. A very spiritual and peaceful way to transition over. It is generally quite cold, so be sure to wear warm clothes and shoes.
Sunrise for January 1st, 2022 is expected to be around 7am in the morning. Viewing the first sun of the New Year from Rokkosan is a fantastic way to start off a New Year!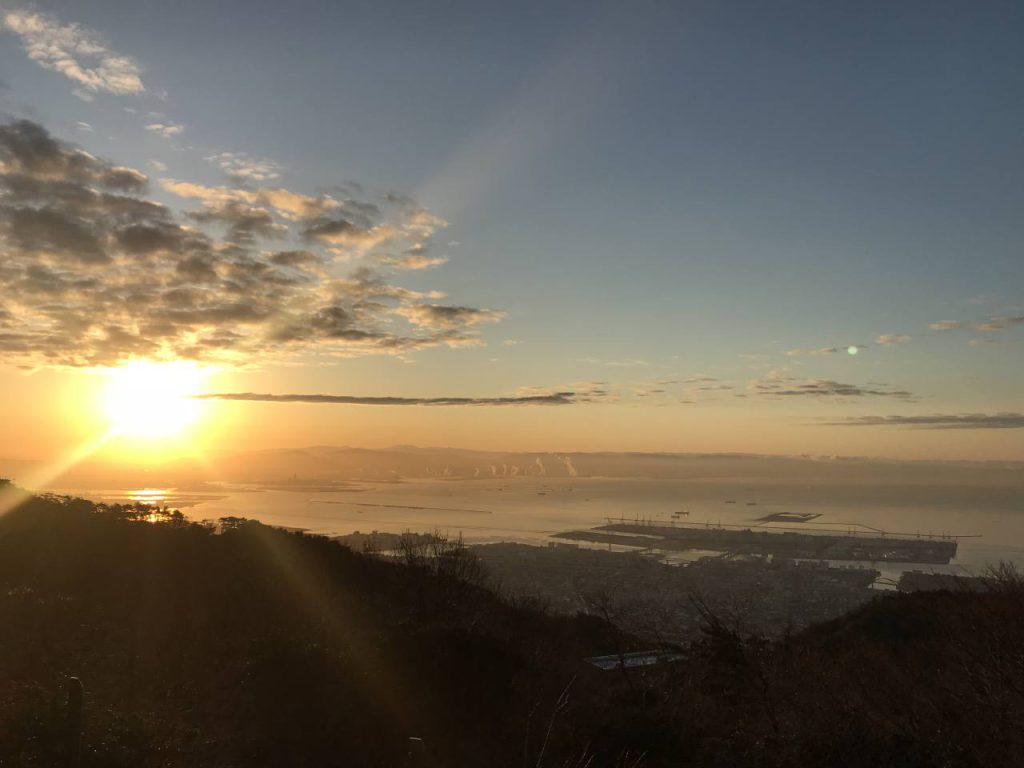 For anyone coming up with their own vehicle, please be aware that there is often snow and/or ice on the roads this time of year, so be sure to either have snow tires, or a set of chains with you and know how to put them on. Also do dress warm and wear proper shoes or boots. 
For people without their own vehicle, the Rokkosan Cable Car will start an early service from 6am on January 1st, 2020 and run every 15 minutes at 6:00, 6:15, 6:30 and 6:45. From 7:10 it will resume the normal cable car schedule. This will allow people to be on the top of the mountain for the sunrise. 
The TENRAN CAFE at the cable station will also have special business hours from 6:00am until 9:00am (Last Order 8:30am) for those that would like to get a bite to eat or a hot drink. 
For information about the Year End and Year Beginning Events this PDF (Japanese Only) has quite a lot of details. 
Also do note that The Rokkosan Guide House will be closed from December 27, 2021 until January 5th, 2022. So December 26th is the last day one can visit here and we will be back open from January 6th, 2022. We look forward to seeing everyone on Rokkosan in the New Year!
See you on Rokkosan in 2022!