2022年1月27日
Winter on Rokkosan
Rokkosan in the winter. The air is crisp and clear, the views are often quite spectacular and every now and then the snow sticks a bit and one can walk in a winter wonderland.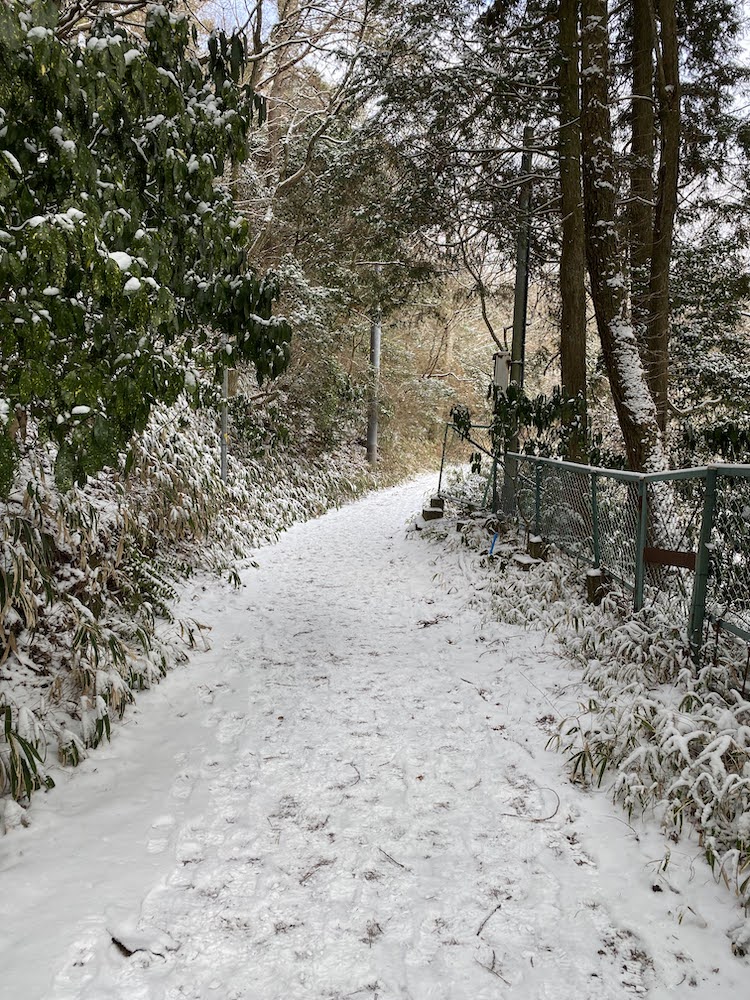 Just walking around the area, seeing the sights, listening to the sounds and enjoying the outdoors is wonderful. There are also many wonderful things to do on Rokkosan in the winter months. Rokkosan is known as a place people in Kansai go to learn how to ski or get their ski legs. We have some information about this on our previous post. (See: https://rokkosan.center/mountainreport/rokkosan-winter-fun/)
Winter Fair 2022
This winter there is also a special "Winter Fair 2022" at the newly renovated Rokko Mori-no-Ne Museum. It will run until Sunday, March 13th, 2022 and allows one to experience warmth on Rokkosan this winter.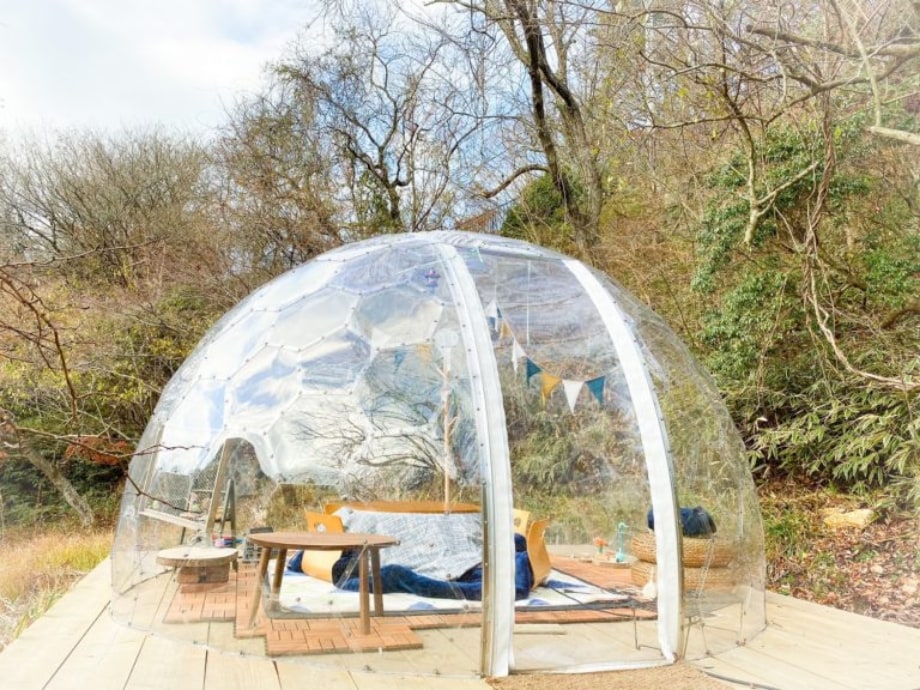 One can enjoy the winter landscape from the warmth of a Japanese cotatsu (heated table with blanket) and be in a clear dome with up to three friends. The private domes with 360 degree visibility. They can be rented out for just a few hours to relax in warmth while enjoying the area, or one can enjoy a leisure lunch with great food and friends. 
The musical concerts inside the museum can also be enjoyed from the comfort of some kotatsu chairs set up (limit to 8 people on a first come, first served basis) and feature some lovely winter music.
They also have some open music time where staff will introduce, talk about and have different machines play music. 
Every Sunday they are also having bonfires where one can warm oneself as well as roast and eat marshmallows. 
For more information (in Japanese) see: https://www.rokkosan.com/museum/winterfair2022/
Rokko Cable and Rokko Mori-no-Ne Museum special ticket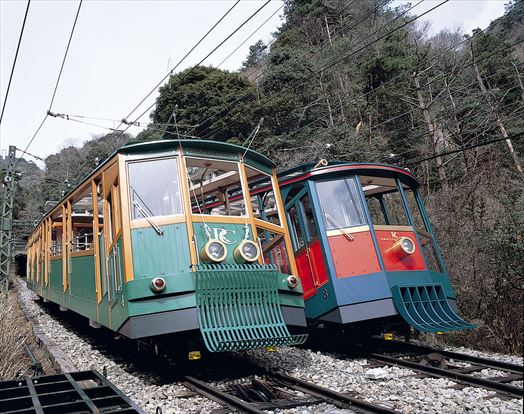 Also during this same season, there is a special Rokko Cable and Rokko Mori-no-Ne Museum ticket available. It can be purchased and used until March 31st (Thursday), 2022. 
The cost for Adults is ¥2,270 and it includes round trip Rokko Cable Car ticket, free use of the Rokko Sanjo Bus and entrance to the Rokko Mori-no-Ne Museum. A savings of ¥400. 
While there is not a child's plan, adults with this ticket will get ¥50 off of the ticket price for children at the Rokko Mori-no-Ne Museum.
The ticket also gives many other perks for use on the mountain, including:
10% off purchases at the Mori Cafe in the Rokko Mori-no-Ne Museum

10% off purchases at the museum shop

Special original gift from Rokko Mori-no-Ne Museum 

Free drink bar at the Rokko View Palace

¥100 off entract to the Rokko Shidare

Gift coupon present at the Rokko Garden Terrace

10% off purchases at the Tenran Cafe (on top of the Rokko Cable top Station)
For more information (in Japanese) see: https://www.rokkosan.com/top/season_event/traffic/12857/
While the Guide House is open Tuesday to Sunday for those that want to visit, or stop in to get warm, currently the Visitor's Center is open only on Friday, Saturday and Sunday. 
The "Winter Mt. Rokko from the Sky" exhibit has again been brought back and one can enjoy pictures and videos taken by drone of the beautiful Rokkosan landscape covered in snow.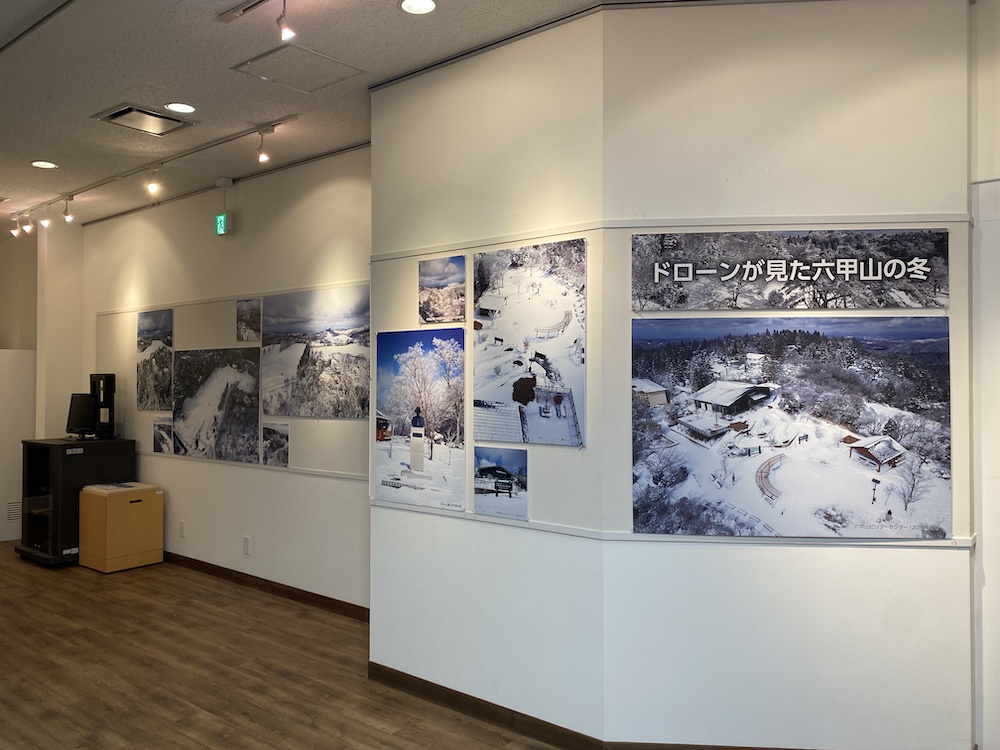 So come up and enjoy Rokkosan in the Winter! Be sure to dress warmly!
See you on Rokkosan!