2022年3月17日
Rokkosan Spring is Here
Sounds of birds singing and warm breezes blowing through the trees. Buds on trees and flowers starting to bloom, colors and smells of spring return to the mountain. New life abounds and signs of new beginnings. Spring has arrived on Rokkosan. 
Hopefully Japan will be opening back more so that people from around the world can come and learn more about Japan.
In preparation for spring many of the facilities on the mountain are starting special attractions and events. Many are starting from this Saturday March 19th, 2022.
Rokkosan Bokujo (Farm)
At Rokkosan Bokujo from March 19th (Sat) until April 17th (Sun) they will be having many events celebrating spring. One can stop by to see the new baby lamb. It is nursing and growing daily. They have Horse petting and feeding, Cow Quizzes, Rabbit holding, cowboy shows and more. 
One of the traditional spring events is the sheep shearing and that will be held on April 9th and 10 (Sat, Sun) or if it rains on April 16th and 17th (Sat, Sun). 
They are open from 9:00 until 17:00 and admission is ¥500 for high school and up, ¥200 for elementary and up and preschool children are free. 
Get more information (In Japanese) here.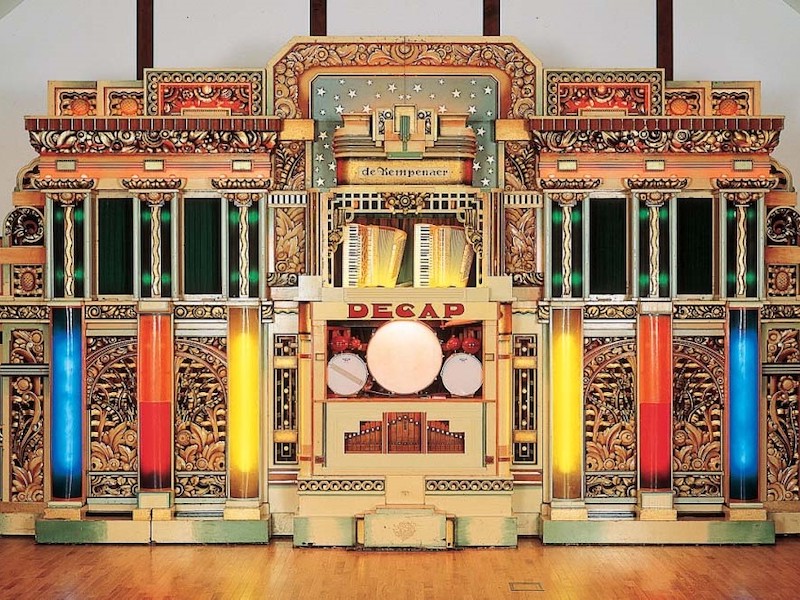 Rokko Mori-No-Ne Museum
At the Rokko Mori-No-Ne Museum they will have special music box concerts of "Spring Music." Carefully selected music by the staff from classical and folk songs that bring to mind the feelings of the arrival of spring and the beginning of new life. 
Shows are daily from 10:00 to 16:00 on the hour for 30 mins each show. During Golden Week,  April 29th to May 5th, shows will be every half hour for 20 mins. Admission to Rokko Mori-No-Ne Museum required.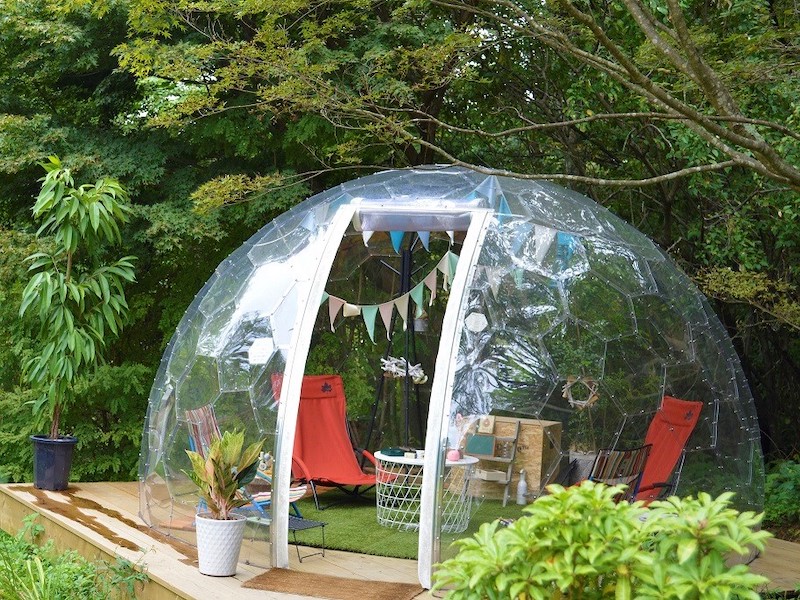 In the Siki Garden they will be having special Spring Picnics. From 11:00 to 16:00 one can rent a dome for two to four people and enjoy a lovely prepared box lunch. Perks also include 1 request song per person at the hall and 10% off museum gift purchases. Cost is ¥3,500 per person on weekdays and ¥4,000 per person on weekends. Children under 4 yo are free (Fee required if lunch needed)
Get more information (in Japanese) here.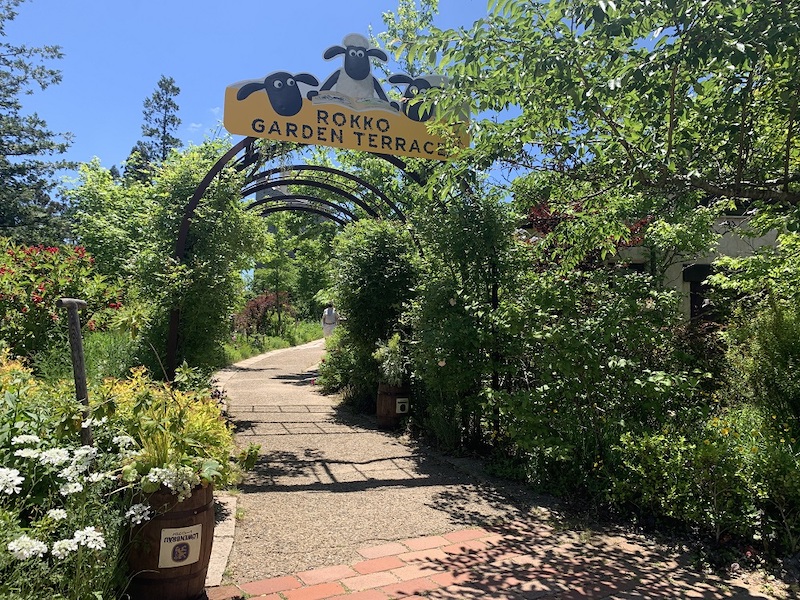 Rokko Garden Terrace
At the Rokko Garden Terrace they will have a "Shaun the Sheep Fair" featuring characters from the clay animation that everyone has come to know and love. The exhibit will start this Saturday, March 19th and go until Sunday, May 29th. Along with a special garden, people will be able to do a Stamp Rally, paper craft and badge workshops, pick up some themed goods and even try special Shaun themed foods and drinks.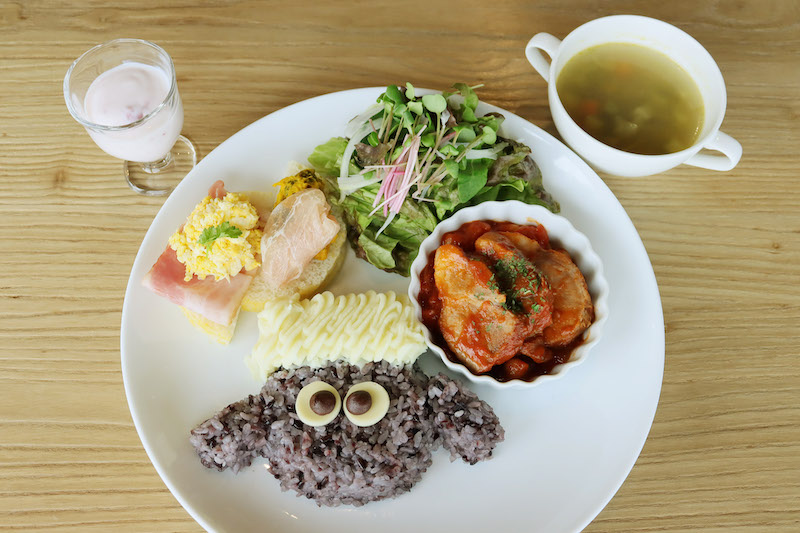 Get more information (in Japanese) here.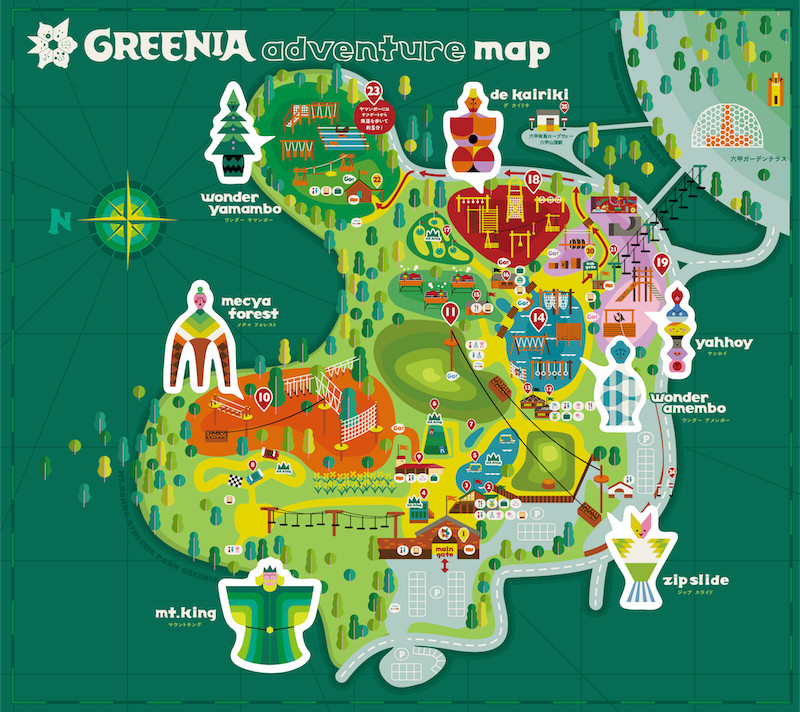 Rokkosan Greenia 2022 Season Open!
And for those who are really ready go get out and in some adventure and exercise, Rokkosan Greenia will start its 2022 season from Saturday March 19th and go until Wednesday, November 23rd, 2022. There are five areas with over 125 attractions to test your skills of balance, climbing, swinging, and so much more! It is one of the largest obstacle courses in Kansai and loved by people of all ages. They are open from 10:00 until 17:00 and admission is Adults ¥3,000, Middle and High School ¥2,500, Elementary School ¥2,000, and Preschool ¥1,500. 
Get more information (in Japanese) here.
So many wonderful things to do on Rokkosan this Spring and a great way to get out and enjoy time with family and friends in nature. 
See you on Rokkosan!