2018年8月22日
Rokko Meets Art 2018!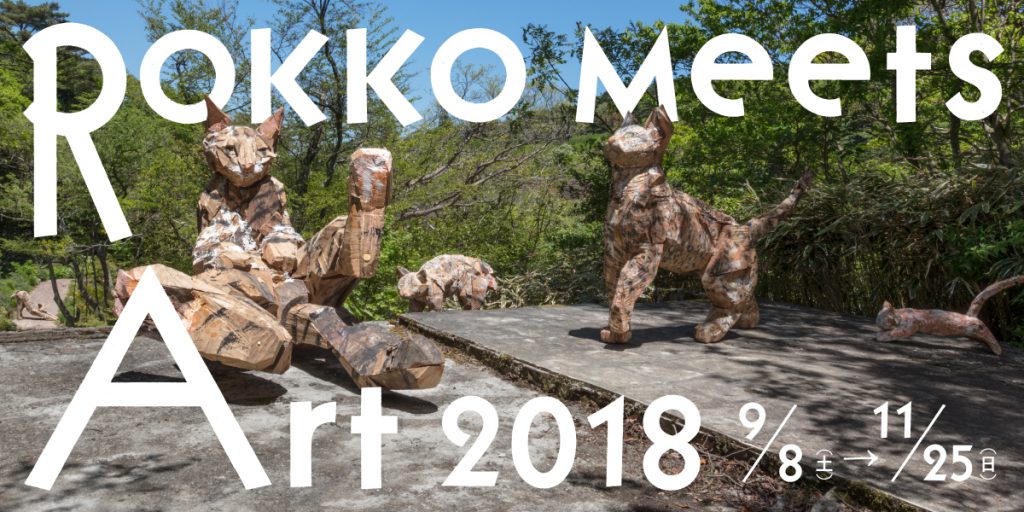 Again the Rokkosan air is getting cooler, especially the mornings and evenings, summer is coming to a close and Autumn is around the corner. Except for the typhoons, autumn is really a fantastic time to visit Rokkosan. The cool sunny days, autumn color of the leaves and clear skies mean fantastic views.
It is also the season for "Rokko Meets Art" this year 2018 being the ninth season! Nature and Art in Nature are very wonderful to experience and Rokkosan is the perfect venue to do so.
Check out the video below of "Rokko Meets Art 2017!"
Some of the art will be open air around the mountain as well as at 10 specific venues on Rokkosan. There will be 36 artists, Japanese as well as overseas, of many genres, so there will be numerous types and styles of art on display to entice all of the senses. It will be held from September 8th to November 25th and open from 10:00 to 17:00 (Please be careful, final admission time can vary from venue to venue).
Many of the installations are free of charge, but for some a admission price will be needed for the venue. Again this year there will be a special Bargain ticket on sale for ¥2,000 for adults (middle school and up), and ¥1,000 yen for children 4yo to elementary school.
Tickets can be purchases at the entrance to the various venues as well as at "Little Horti" (in the Rokko Garden Terrace) and "Shop 737 Rokko Yuzan Annai Dokoro" (in the Rokko Cable Car Rokko Sanjo Sta.).
So visit Rokkosan, enjoy the fantastic autumn season as well as may wonderful artistic areas. See you on Rokkosan!
For more information please check the following links:
Japanese: https://www.rokkosan.com/art2018/
English: https://www.rokkosan.com/art2018/la/
FaceBook Page: https://www.facebook.com/rokkosan.rokkomeetsart/
Instagram: https://www.instagram.com/explore/locations/278428966/