2023年6月20日
Rokko Shidare Museum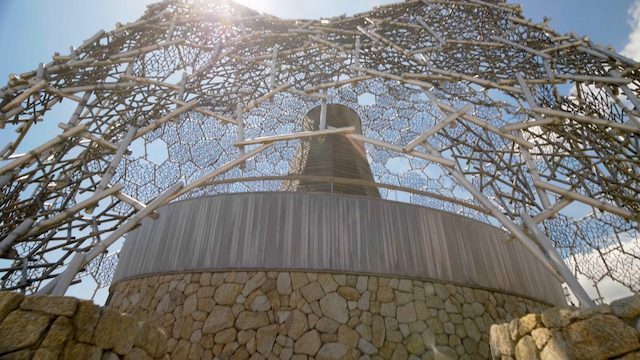 In 2010 an amazing structure was completed on Rokkosan. It was the Rokko Shidare, the newest part of the Rokko Garden Terrace. 
It was a natural observatory at 888m above sea level where one could see, hear, touch, smell and really experience many different natural aspects of Rokkosan. It was made of hinoki cypress from Yoshino, Nara Prefecture with an intricate outer shell and designed by the Hiroshima based architect, Hiroshi Sambuichi.
One can walk around the outside and marvel at the view, but it when one goes inside that one can truly experience the spot. As the weather gets warmer, Rokkosan is still quite cool (about 6 to 10 degrees celsius lower than in Kobe City) and inside of the Rokko Shidare it is even cooler. They do this by harvesting ice on the coldest day of the year in winter and storing it inside a special ice are inside of Rokko Shidare. This keeps the inside quite cool even without any need for electricity.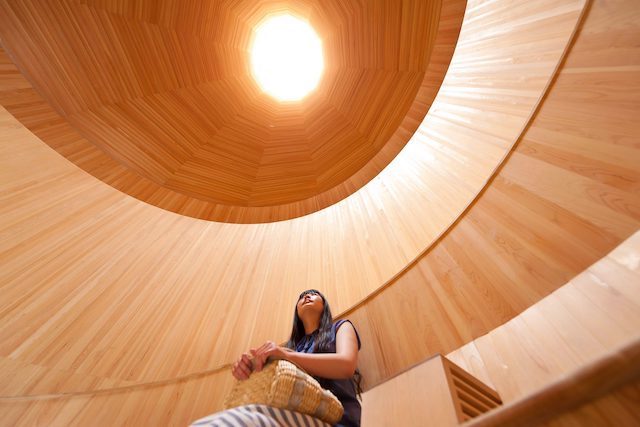 At night the Rokko Shidare is often illuminated in various colors depending on the season and provides a fantastic place to see the 10 Million Dollar night view of Kobe and the Osaka Bay.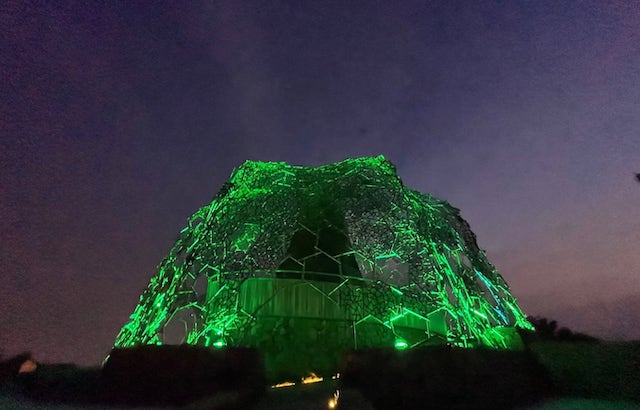 From March 18th of 2023 until January 8th of 2024 there is a special Rokko Shidare Museum series of events planned. It is generally open from 10:00 until 21:00 in the warmer seasons, and from November 24th until January 8th, 2024, from 10:00 until 18:00 on weekdays and 10:00 until 20:00 on weekends. 
Admission is 1,000 yen for Adults (middle school and above) and 500 yen for Children (4 years old to elementary school students). Children 0 to 3 years old are admitted for free.
There are 11 artist participating and have set up visual, audio as well as tactile exhibits all around the Rokko Shidare outside as well as inside to enhance the experience of being there.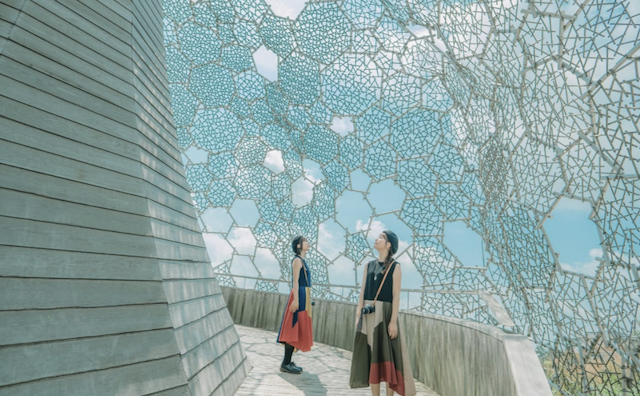 They will also have workshops where one can create an original tote bag and put a sticker to draw the four seasons of Rokkosan and help complete a huge picture of more than 10,000 round stickers!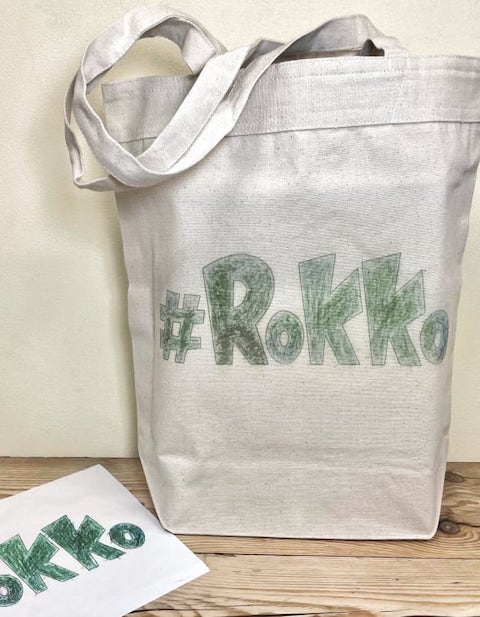 More details can be found on these two sites
Rokko Shidare Museum https://www.rokkosan.com/gt/art/?lang=en
Rokko Shidare https://www.rokkosan.com/gt/shidare/?lang=en
So come up to Rokkosan and Enjoy the Rokko Shidare Museum with your family and friends!
See you on Rokkosan!